Counting To 3
As a kid, I was terrified of speaking out about anything and everything; at home and at school. Counting was the only way I was able to muster up the courage to get my voice heard. I would count to 3, 5 or 10, pushing myself on the final count to say what I wanted to say.
Coming Out As LGBT+
I officially came out when I was 21 years old. Well, my mum helped me. It happened over Christmas dinner in the most loving way possible. When a family friend asked me "Do you have a boyfriend?" My mum simply replied "No, she has a girlfriend!" Turns out I didn't need to say anything. They already knew.
Workplace Bullying
I experienced a series of LGBT+ related hate incidents at work, which included a significant period of bullying whilst employed as a teacher in a College. This impacted dramatically on my physical health, which in turn affected my performance at work. The stress I felt, as a result of the hate incidents on a daily basis, resulted in me having IBS - irritable bowel syndrome - a situation that led me to not be able to teach classes in the mornings.
Wearing Masks
I began hiding who I really was behind a mask: at work, at home and with my loved ones. I remember going to the bathroom at work and sitting for a while to breath, relax and compose myself again. It reached a point where I became exhausted from pretending to be someone else. Someone I'm not. Self-censoring my behaviour was incredibly draining. I was tired, stressed and at breaking point. Something had to give.
Size 16 ... to Size 6
I went on a journey to get less stressed and healthier: body, mind and spirit. I learnt simple and practical things that I implemented quickly and went from being a size 16 to a size 6. I have maintained my weight for 10+ years. I wrote a book about the strategies I used to go from a size 16 to size 6 (with no dieting or supplements) and to clean up my mind. It went on to become a best-seller!
Releasing The Past
In the process of getting healthier, I began to realise the power of my mind. I was caught up in past hurts, the expectations I had set for myself and old messages and conditioning from my childhood. I was letting other people's expectations of me, how I felt about myself (not good...) and not being able to express myself get in the way. It was dragging me down. It had to stop.
I Left Teaching
Enough was enough. I had internalised all those messages of hate, unconscious bias and judgement and they were slowly eating away at me from the inside out. I had made the decision. I was going to leave teaching and start my own business. Scared to death, no experience and not sure what I would do, I took the first step. As you do. I released my book. I took the leap and realised the other side was nearer than I could ever have imagined.
Accidental LGBT+ Expert
My book was the catalyst for a tidal wave of events. It was a best-seller. My mum was chuffed to bits. I went from counting to 3 in my head to speaking on global stages to 1000s of people. And as I shared my story of workplace bullying, I was invited to work with more and more Fortune 500s and leading global organisations. I became a consultant, trainer and coach, specialising in being your Authentic Self and transgender, non-binary and LGBT+ inclusion training.
The Authentic Self Process
The message of being your Authentic Self was resonating deeply with everyone I spoke with through my consulting, training and coaching practice - and not just with the LGBT+ individuals. Then I remembered something. When I started teaching ex-offenders in probation offices, I developed my own system. The Authentic Self process to re-connect you to your Authentic Self. The exact process I took myself through to release the past and everything that was holding me back. Organisations AND individuals were asking me to talk in detail about this process. I dusted it off and that is what I did.
The Media Takes Note
The next minute I am being asked to be a contributor to leading global LGBT+ publications such as Pink News, Vice, Gay Star News, Diva Magazine + Curve Magazine. BBC journalists + Sky News started to contact me to advise them on potential news stories, to comment on current issues and to work with them to reach the LGBT+ community. Cosmopolitan wanted a piece on LGBT+ relationships. Psychologies wanted a piece on being your Authentic Self. Forbes, BBC Radio, BBC Three, The Telegraph, The Times, The Sun, Metro. All wanting to hear more from me about being your Authentic Self and LGBT+ inclusion.
150000
Reach On Social Media
11
Years Of Sold Out Coaching Programmes
10000000
See Her Inspirational Articles Every Week
Interviewing Celebrities
AND THEN.... I was asked to interview celebrities. I jumped at the chance. I want to have my own TV show and this, I thought, is perfect practice! I have interviewed Olympic Gold medallists, one of the busiest character actors in Hollywood, household name best-selling authors, world record holders, award-winning journalists, a celebrity dentist and the first primetime actress to come out as a lesbian. I have learnt so much about being your Authentic Self from the likes of Glenn Morshower, Dr Joe Vitale, Amanda Bearse and Sharon Lechter. I NEARLY interviewed Hayley Mills too. Ask me about that sometime...
Playing It Gay Guidelines
I was an actor when I was younger, starting when I was 11 years old. I joined the local theatre group and was in many theatre productions throughout my teenage years. I even toured a play to Hungary IN Hungarian. I devised a process for creating an authentic character. Since starting my own business, I've been working with actors and directors in TV and film on 'Playing It Gay' and creating authentic characters. I advise on and off set on how to create authentic gay characters, using the process I created as a teen. These have become known as the Playing It Gay Guidelines - for straight actors playing gay characters.
The Authentic Self Family
Today I coach individuals to be their Authentic Self, train via my Home Study course and my hugely popular transformative retreat and  I continue writing. Having published hundreds of articles in leading magazines and newspapers about authenticity and LGBT+ issues, I am now working on my second book.
To make the Authentic Self teachings, strategies and process accessible to everyone, I created the Authentic Self Book. It is free to access and over the coming weeks and months you will be armed with so much information, tools, tips and ideas to be more of your Authentic Self; with your family, friends and at work.
Gina Battye is a world renowned LGBT+ & Authenticity Advisor for TV, Film, Radio, Theatre, Global Press, Fortune 500s + Leading Global Organisations.
15 years ago Gina Battye created the Authentic Self Process, which led her to become a world-renowned Authentic Self & Psychological Safety Consultant, Trainer & LGBT+ Coach for multinational corporations, Fortune 500 companies & leading global organisations.
In the last four years Gina has been called upon to advise and consult on best practice for actors playing LGBT+ characters; to ensure authentic delivery of LGBT+ characters and LGBT+ relationships in film, TV, theatre and radio.
As a result of this work, Gina has created the Playing It Gay Guidelines, for straight actors playing gay characters.
Watching Gina at work is mesmerising. Working with senior leaders, employees, actors, directors, celebrities, public figures and audiences around the world, Gina has the rare ability to electrify everyone on set and in the room whilst delivering original and useful insights that lead to individuals blossoming and stepping into their Authentic Self.
Gina's work has been featured widely in the media, including Sky News, BBC, Forbes, The Telegraph, BBC Three, The Times, Metro, The Sun, Psychologies, Cosmopolitan, Pink News, Vice, Gay Star News, Diva and Curve.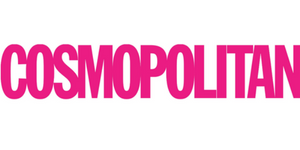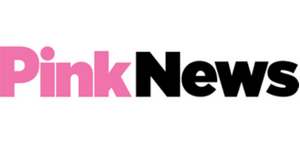 WHAT GINA'S CELEBRITY FOLLOWERS SAY
Dr Joe Vitale: Law of Attraction expert and featured in the movie The Secret.
"It was a joy to work with Gina. I highly endorse her and love her. I will work with her again. If you have the chance to work with Gina - do it. She's the best!"
Roz Savage MBE: the first woman to row solo across 3 oceans.
"Gina is amazing. She's an absolute bundle of energy and makes you feel like you can take on the world. She's smart, sassy and wise. She initiated an incredibly powerful SHIFT in me. I'm so happy to have Gina in my life."
Michelle Cameron Coulter: Olympic Gold Medalist and 6-time world champion.
"Rock Star Gina is so awesome. I love what she is doing. If you get the opportunity to work with her - DO IT!"
Glenn Morshower: Hollywood Actor – one of the busiest character actors in Hollywood today
"I highly recommend Gina to you. It was a pleasure to work with her."
Joanne Harris: International Best-Selling Author
"Loved it, loved it, loved it! Finally, a self-help book that actually works"
WHAT YOU MAY NOT KNOW
Gina's Likes
Chamomile and lavender tea shared with a loved one/friend
Deep, meaningful, soulful conversations
The overwhelming beauty of nature (sunrises, sunsets, the moon, abundance of wildlife all around, the elements) and being out in it
Travelling, experiencing different cultures and languages
The experiences on the senses (the sights of a bustling market, the smells of herbs and spices in the air, the feel of the sun on your back)
Animals and their unique energies
Water (the sea, lakes, rivers, fountains)
Earth Science (volcanoes, earthquakes, crystals, stones)
Understanding how things work and processes
Thinking of questions no one else has asked
The search for truth and reason
Heart centred, authentic people that speak their truth