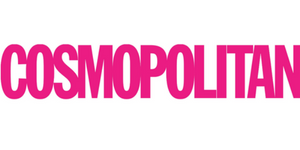 TAKE THE AUTHENTIC SELF PLEDGE
1000s of people around the world are taking the 7 Authentic Self Pledges. To become their Authentic Self in their family life and at work.
As a kid, I used to be a shrinking violet (hard to believe, I know) and I used to count to 3 in my head to be able to speak aloud. Counting was the only way I was able to muster up the courage to get my voice heard and to be my Authentic Self.
Fast forward 13+ years. I came out, experienced homophobic workplace bullying and got myself into a bit of a physical mess.
Enough was enough. It was time to take control of my life! I went from a Size 16 to a Size 6, released the past and left my teaching role behind.
I wrote a book about the strategies I used to go from a size 16 to size 6 (with no dieting or supplements) and to clean up my mind. It went on to become a best-seller!
On my journey I created the Authentic Self Process; an extraordinary powerful system to re-connect you to your Authentic Self.
Now… I am a world-renowned Authentic Self Trainer and Coach for Fortune 500 companies, leading global organisations and individuals, specialising in being your Authentic Self and transgender, non-binary and LGBT+ inclusion training.
A trusted resource, expert voice and 'go to person' for comment and interview for the mainstream global press (such as the BBC) and leading LGBT+ and mainstream magazines, I am called upon worldwide to deliver my insights, training and specialist knowledge.
Authentic Self Home Study Course
Learn 24 of the most powerful strategies for you to become your Authentic Self.
150000
Reach On Social Media
11
Years Of Sold Out Coaching Programmes
10000000
See Her Inspirational Articles Every Week