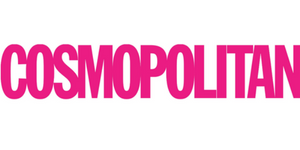 Providing an extensive range of psychological safety, LGBT and intersectionality training for multinationals across the UK & US.
I started my career as a teacher working with adult ex-offenders in probation offices across West Yorkshire. It was whilst I was working with my students that I started thinking about psychological safety and how to cultivate environments where people can thrive. I created the Authentic Self Process; an extraordinary powerful system to bring your whole self to work and life.
Roll on a few years and whilst teaching in a Further Education College, I experienced a significant period of bullying for my sexuality. The stress I felt, as a result of the hate incidents on a daily basis, resulted in me having IBS – irritable bowel syndrome – a situation that led me to not be able to teach classes in the mornings.
This was the catalyst for me to leave education behind and to set up my own training, consultancy and media company.
Now… I am a world-renowned Psychological Safety and LGBT Inclusion Consultant and Trainer for multinational corporations, Fortune 500 companies and leading global organisations. I specialise in company wide roll out of Psychological Safety and LGBT+ Inclusion training programmes.
My work has been featured widely in the media, including Sky News, BBC, Forbes, The Telegraph, Psychologies, Cosmopolitan, The Times, Metro, Pink News, Vice, Gay Star News, Diva and Curve.
Authentic Self Retreat For Professionals
A 5 day retreat in Portugal to reconnect to your Authentic Self and look at your life with space and a fresh perspective.
150000
Reach On Social Media
11
Years Of Sold Out Coaching Programmes
10000000
See Her Inspirational Articles Every Week